Dumpster Pad Hot Water
Pressure Washing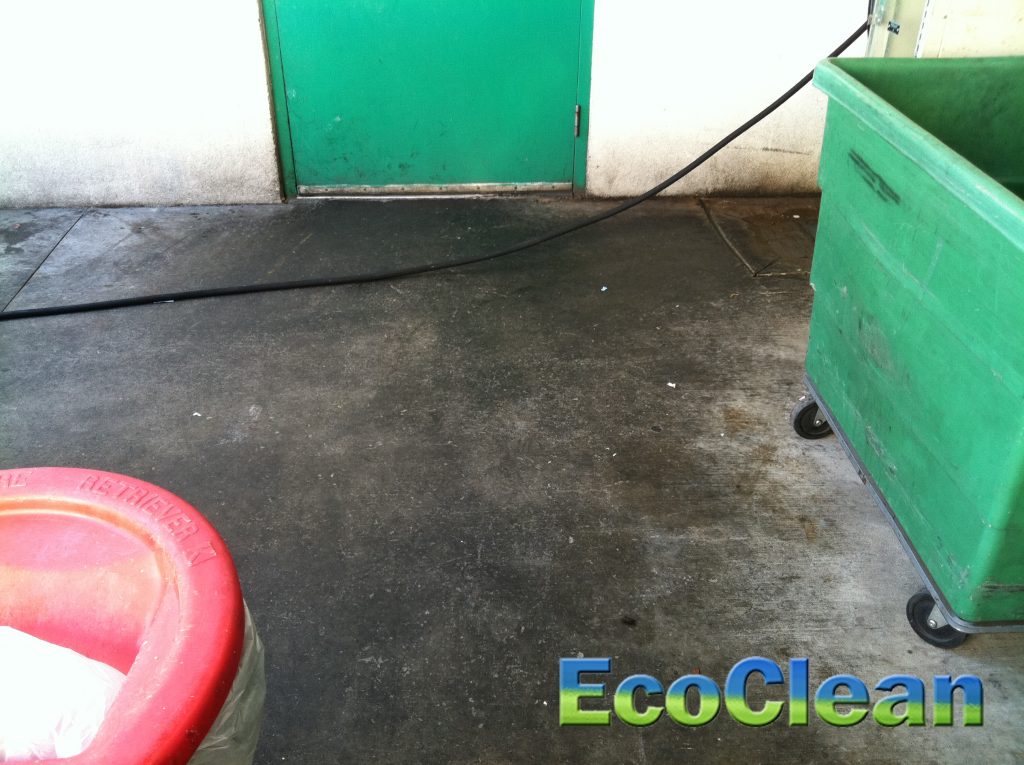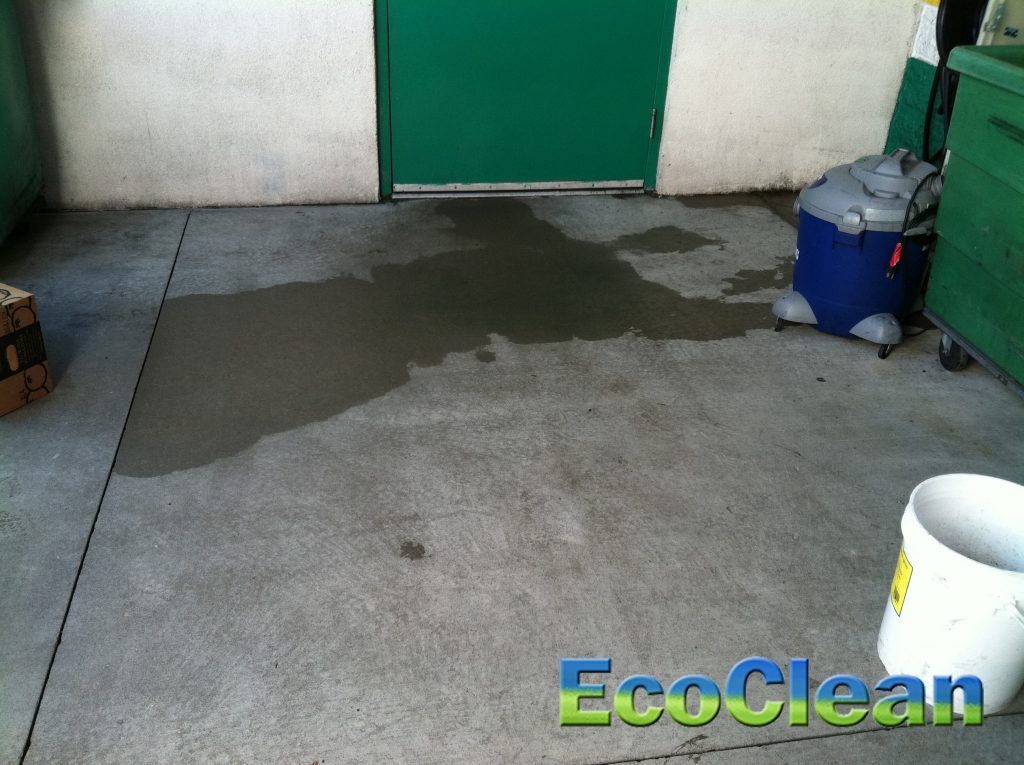 Dumpster Pad Cleaning in Greenville, South Carolina
Here is a before and after example of EcoClean's ability to clean a dumpster pad and grease pit area. This dumpster pad was cleaned in Greenville, South Carolina at a very popular restaurant. Regular cleanings help to maintain the area and keep it looking it's best throughout the year.
Dumpster pads and compactor pads by their very nature are some of the dirtiest concrete areas around. Not only are Greenville, SC area dumpster pads covered in grease, trash, cardboard, and glass, they are also generally contaminated by oils and hydraulic fluid from garbage trucks and other vehicles.
Proper Equipment for Dumpster Pad Cleaning
Dumpster pad cleaning and compactor pad cleaning requires very specific cleaning equipment, cleaning agents, and experience in order to properly clean the dumpster pad and the area surrounding the dumpster pad. EcoClean's system uses water superheated to over 250 degrees and water volume exceeding 8 gallons per minute. Surface cleaners that keep the spraying nozzle at a consistent height off the concrete spin at over 2000 rotations per minute to effectively break down and rinse away grease, cooking oil, and other contaminates.
Cleaning Agents Are Important for Dumpster Pad Cleaning
Equally important to the professional equipment that EcoClean uses to clean dumpster pads in Greenville are the high quality cleaning agents. These cleaning agents have been refined by EcoClean to be extremely effective in cleaning around dumpster pads and compactor areas. Breaking down the various kinds of grease, fatty oils, and other contaminates is only part of the job of EcoClean's cleaning agents. Concrete dumpster Pads and compactor areas need to be thoroughly sanitized in order to be cleaned properly. If a dumpster pad or compactor area is not sanitized before and after cleaning it's not being cleaned properly. Not only does this sanitizing process leave the dumpster pad area cleaner it also helps remove any malodorous from the area.
Greenville's
most trusted

exterior cleaning service.