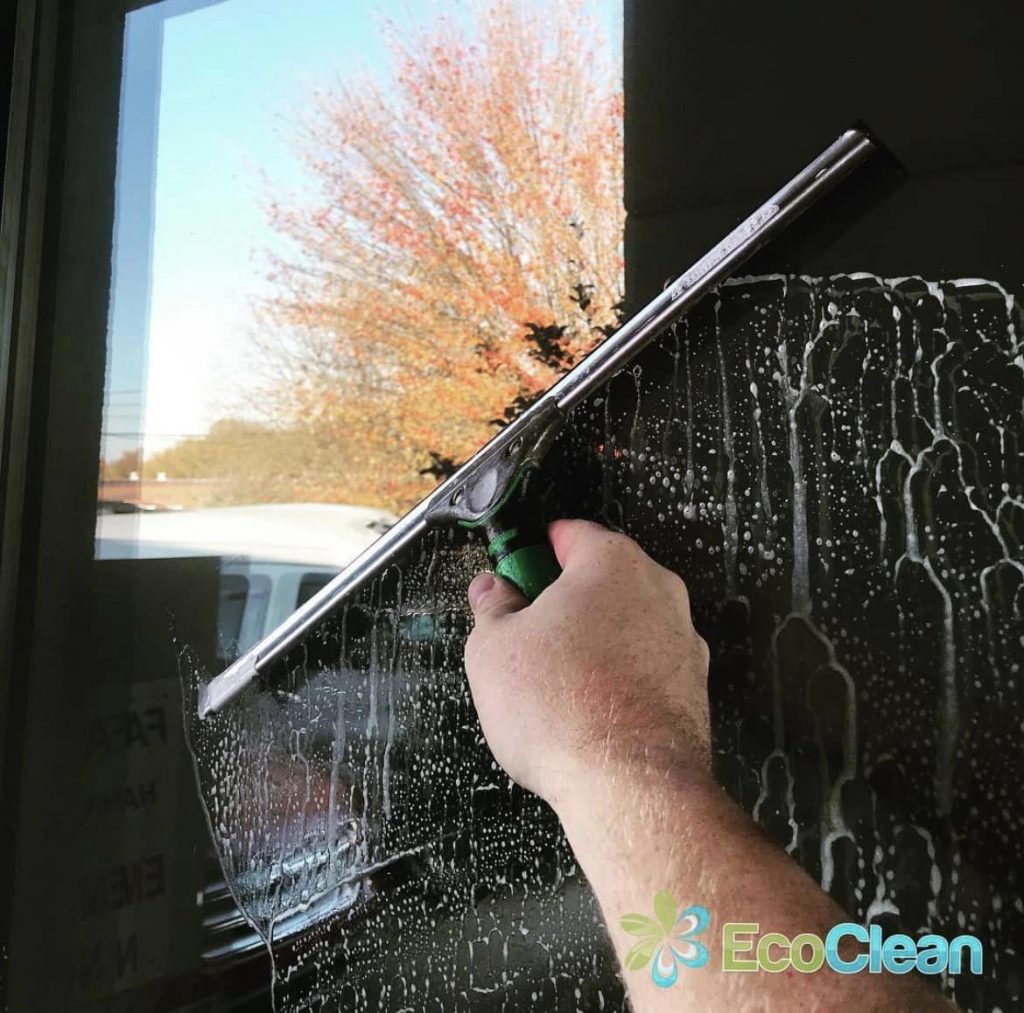 Residential Window Cleaning
You'll be amazed at how much your house shines after a complete interior and exterior window cleaning service. Imagine being able to see through your windows and not being able to see any smudges or grime! We have several different ways of cleaning your windows. Each house is different, so the method may change from house to house depending on the style of windows you may have. The important thing is that we have the experience, tools, and knowledge to make your windows crystal clear.
Our Residential Window Cleaning Service Features:
Traditional Squeegee Method
One method we use is the usual squeegee method. We use this method for almost all interior window cleaning and some exterior window cleaning. This is the traditional way of cleaning windows. It requires a certain amount of skill to master the movements of a squeegee so as not to leave behind any streaks. This is no problem for our team!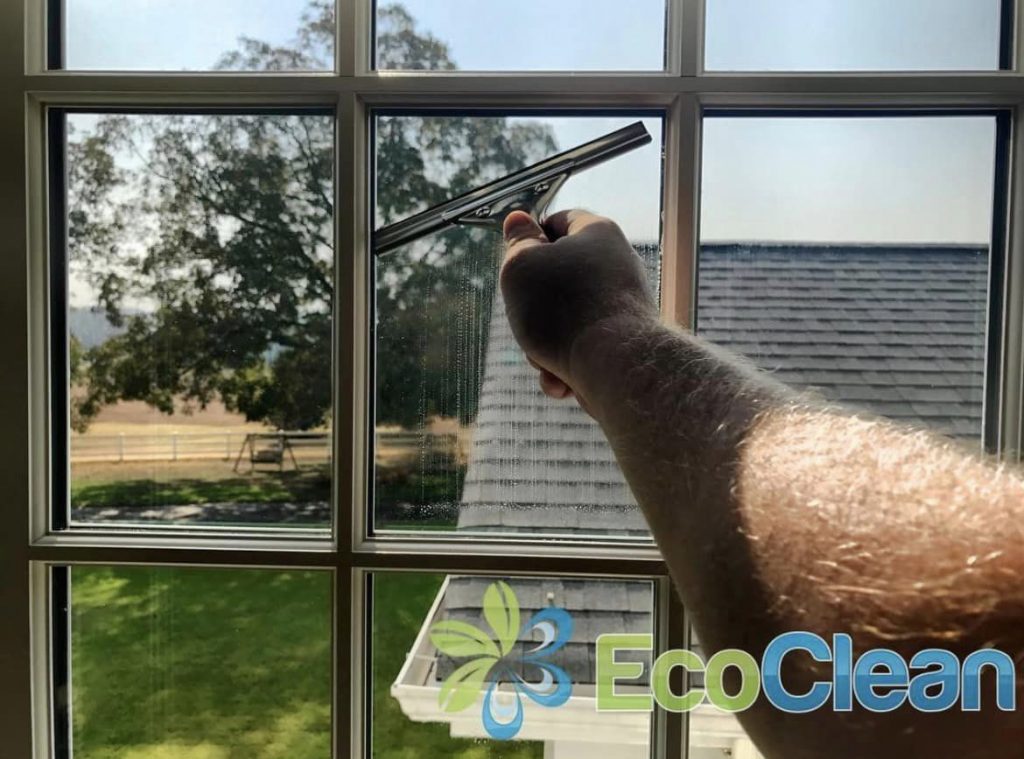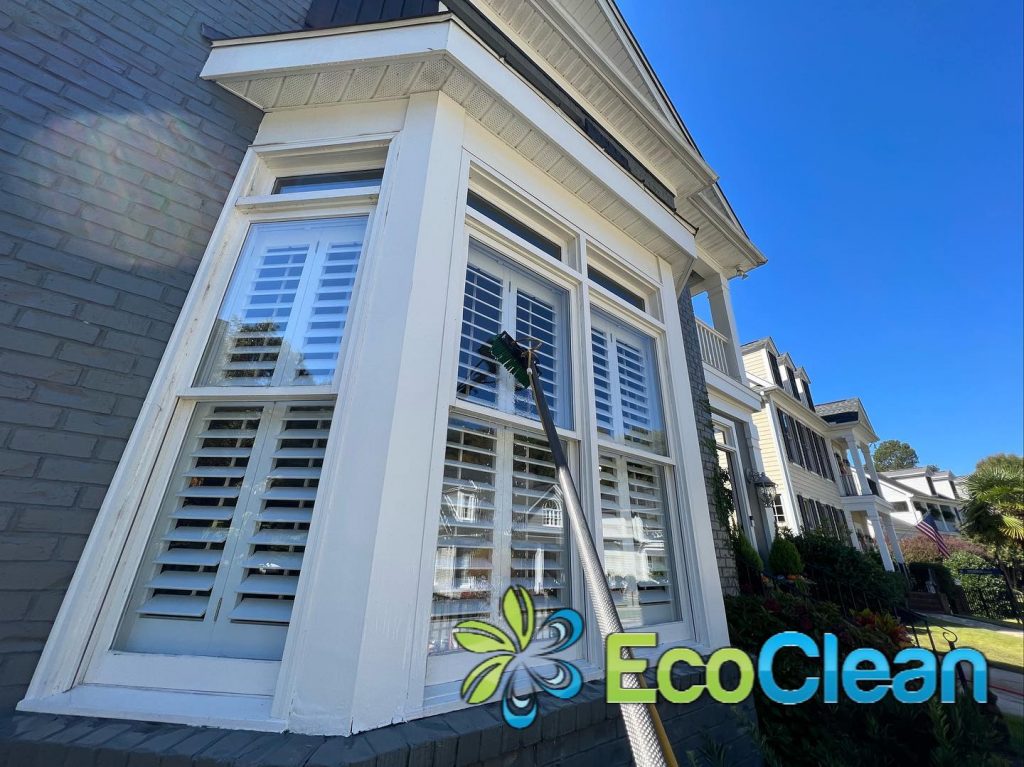 The Benefits of Ultra Pure Water
We also have another method which involves ultra pure water. Using our water purification system we remove all the minerals from the water. Then we send a constant stream of water through a hose and through an extremely light weight carbon fiber pole. At the end of this pole is a brush that is used to agitate the glass while the pure water is continuously flushing away the dirt. The pure water is an excellent cleaner and drys spot free. Because no soap was used your windows will stay cleaner for a longer period of time since there is not a soap film left behind on the glass that would later attract dirt and dust. Using this system we can clean windows on houses and building over 5 stories tall without the need for ladders, lifts, or repelling. We use this method on almost all of our exterior window cleaning projects.
Screen Cleaning
Screen cleaning is another service we offer. If your house has screens we can remove these before the window cleaning process begins. We carefully clean each side of the screens and set them out to dry before we start cleaning your windows. We even have products that restore old and faded window screens to a "like new" appearance.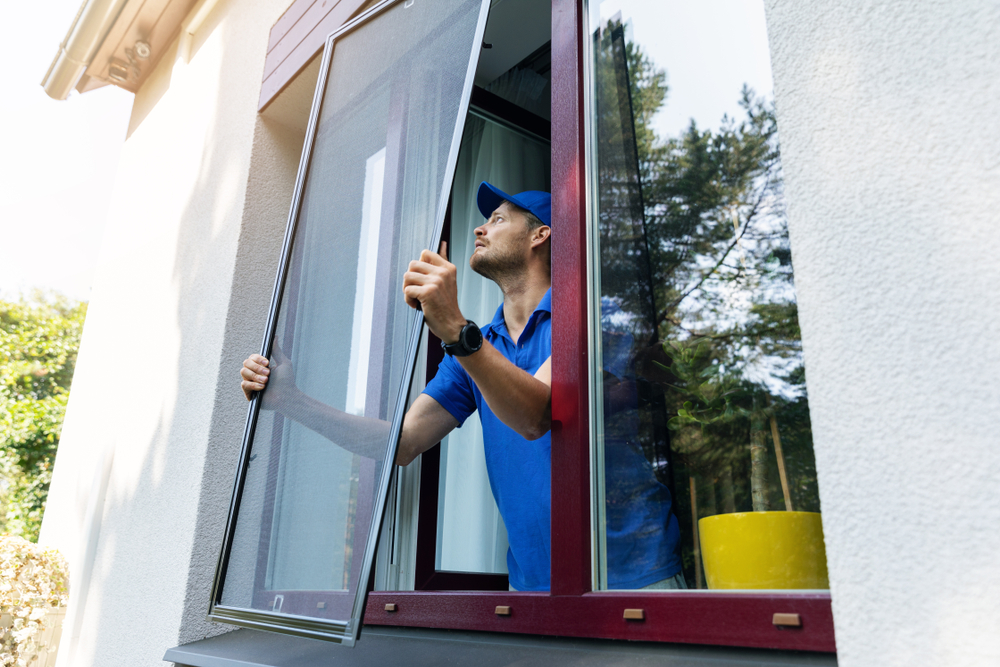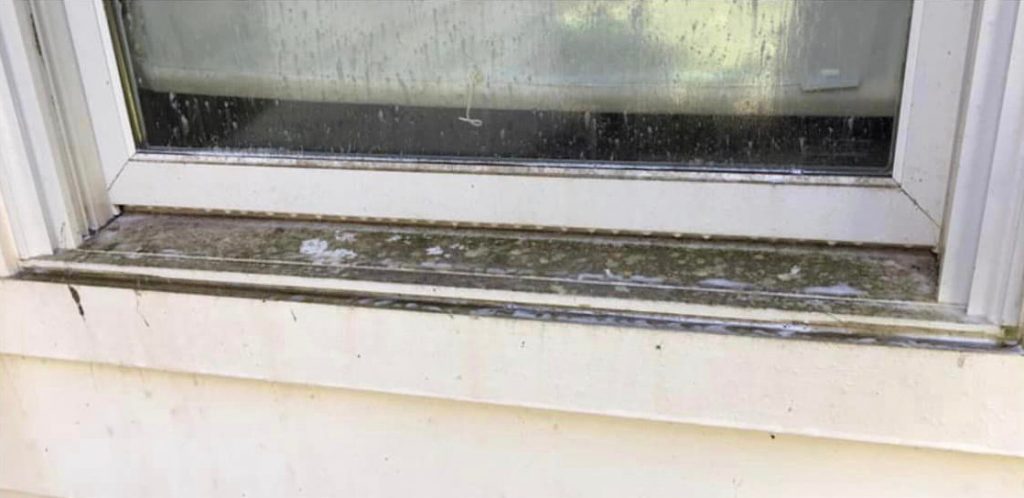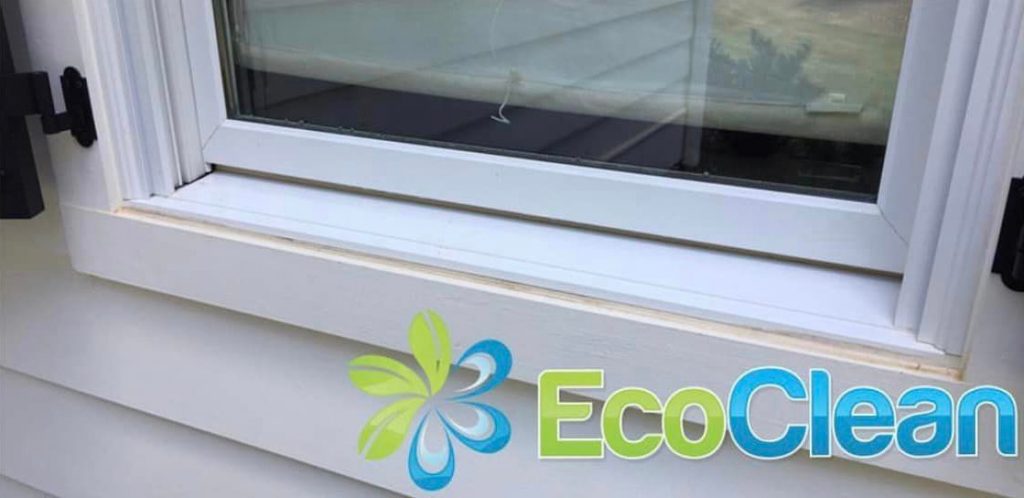 Window Sills and Tracks
Window sills are always brushed off before the windows are cleaned. If requested, we can deep clean the entire sill and track of the windows in addition to cleaning the glass part of the window. This process involves using a shop vac to remove all the dirt and other contaminates from the crevices. Following that, we use a biodegradable cleaner and a clean cloth to detail the area to perfection.
Clean Windows All Year Long!
Want to have your residential windows cleaned on a schedule? We offer monthly, bi-monthly, and quarterly, every 6 months, and yearly window cleaning packages to ensure that your windows always look great and avoid costly repairs. Of course, we offer discounts for these packages.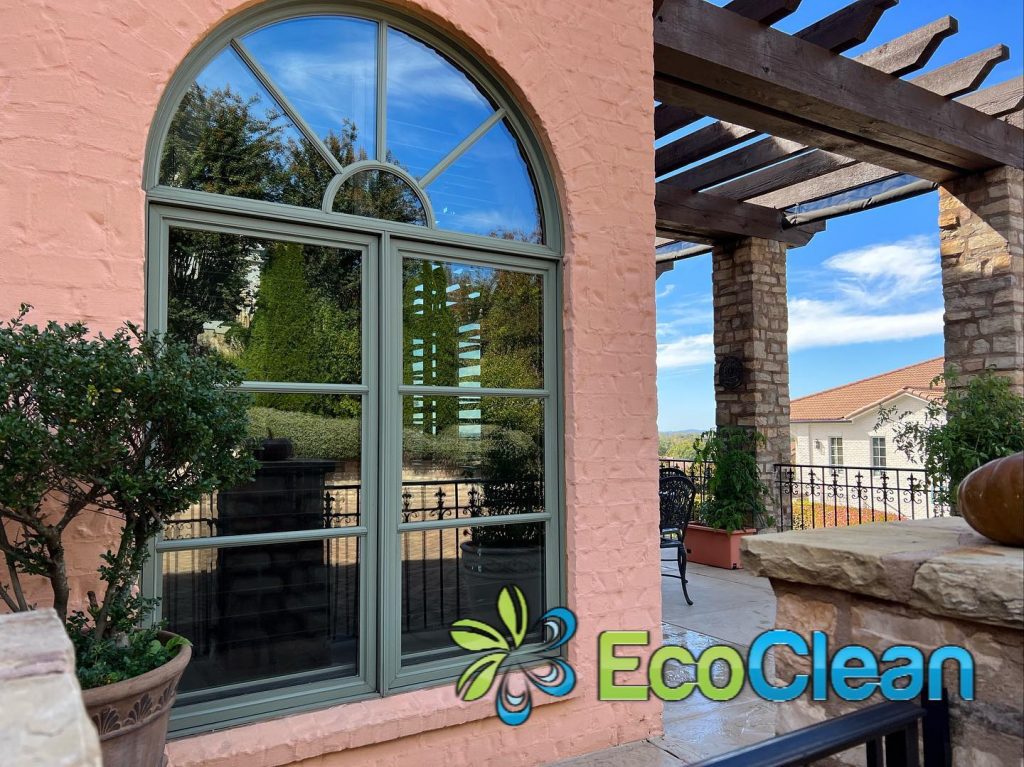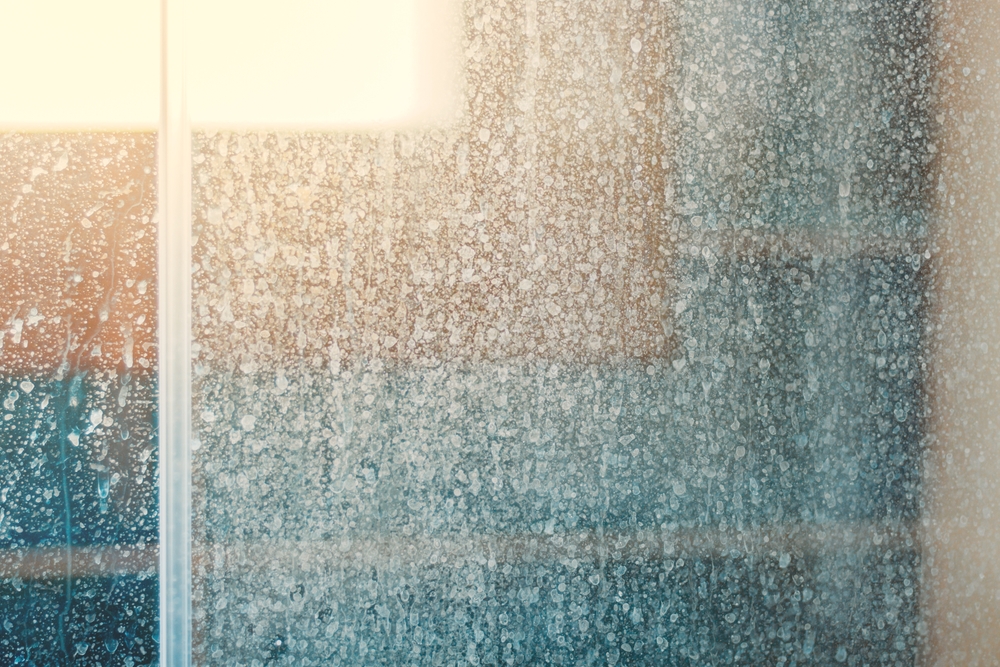 Hard Water Stains
If your windows have a cloudy appearance, you may have hard water stains. These stains are often found on windows that are sprayed from an irrigation system or on glass found in shower doors. Not only does it look unsightly, hard water stains can erode and damage the surface of glass. Our specialty cleaners break down the minerals that cause hard water spots and remove them from the glass, restoring the surface.
Greenville's
most trusted

exterior cleaning service.