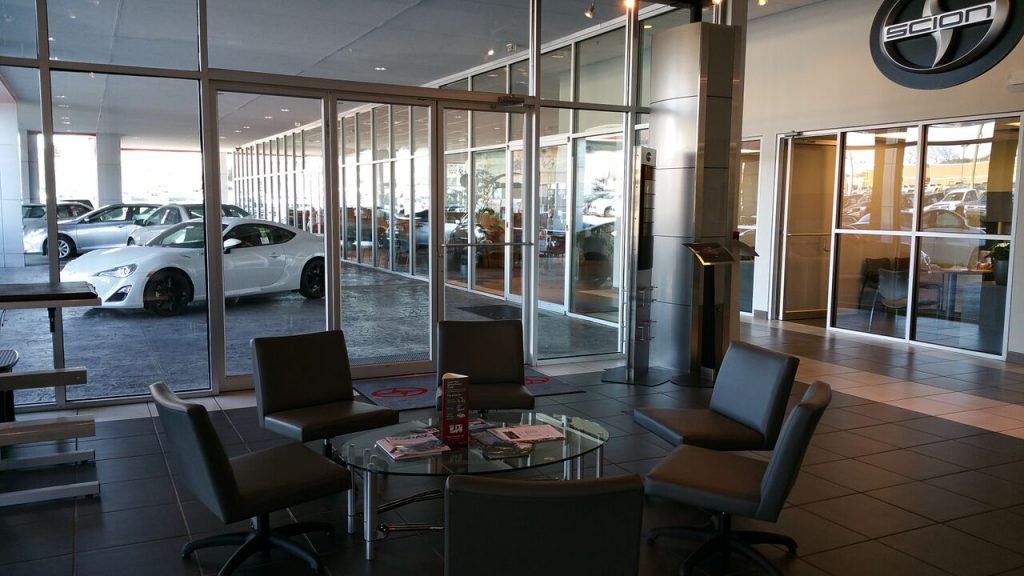 Commercial Window Cleaning
It's undeniable how great windows look when they're clean – when they're so clear you wonder if they're even there. That's what we specialize in. You'll quickly learn that we have went to great lengths to ensure that we have the proper equipment, training, and expertise to make your windows virtually disappear.
A great method of cleaning windows is the traditional way of using a squeegee and specially formulated window cleaning solution. This method frequently involves the use of ladders and poles. Frames are always wiped clean to remove any dirt and buildup around the seals. Although this may be the only method in certain instances, we now have a totally new way of cleaning glass, and in some cases, it's faster and produces better results.
Window Cleaning Service Using Pure Water
EcoClean was one of the first to begin using pure water technology in the area for their window cleaning service. We have specially designed filters that remove all the minerals and other solids from the water. These particulates are what cause water spots. This allows water to dry spot free. What is even more important is that because the water has been stripped of all the contaminates, it wants to become dirty again. This make it one of the safest yet aggressive cleaners available. Ultra purified water from our system will quickly clean both the windows and the frames of your windows.
We use carbon fiber poles and light weight brushes to agitate the glass and frame as a constant supply of pure water floods the area. Once the window is dry it's spotless and streak free. This is by far the best method of window cleaning in the Upstate area.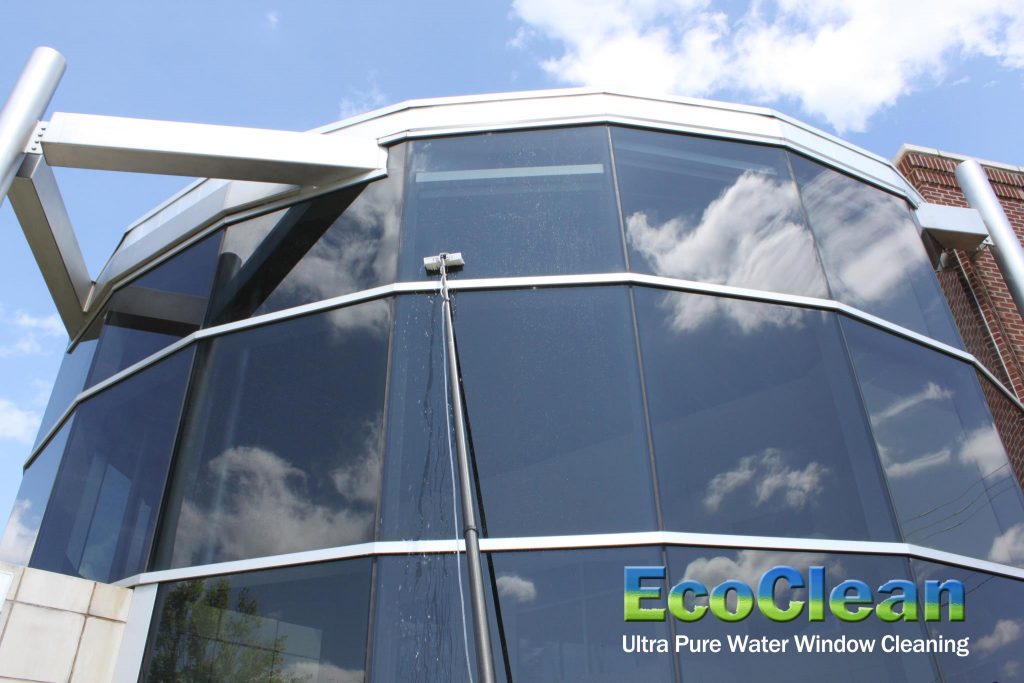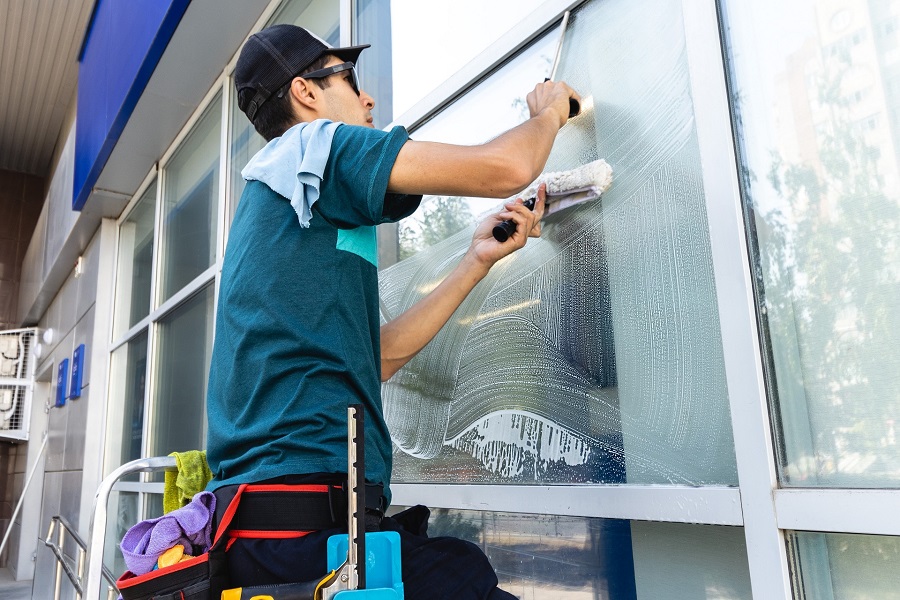 A Clean That Lasts
Since there's no chemicals or soap involved the glass stays clean for a longer period of time. That's because if soap is used, there's no way to completely remove all traces of soap from the glass. Over time that invisible film of soap attracts dirt, which then becomes visible and makes the glass dirty again. Thus you'll notice that by using our pure water window cleaning system your windows will stay cleaner for a much longer period of time.
Another added benefit is because we're using very light weight poles we don't need the use of ladders or lifts. We have the equipment to reach and clean the windows on a 5 story building all while keeping our feet on the ground. This means a less intrusive service for the building and a much safer working environment. Cost is often times drastically reduced because we don't need expensive lifts, and we don't need to carry the insurance to have employees hanging from your building. It's a mutually beneficial situation! Not to mention your windows will look amazing.
Greenville's
most trusted

exterior cleaning service.