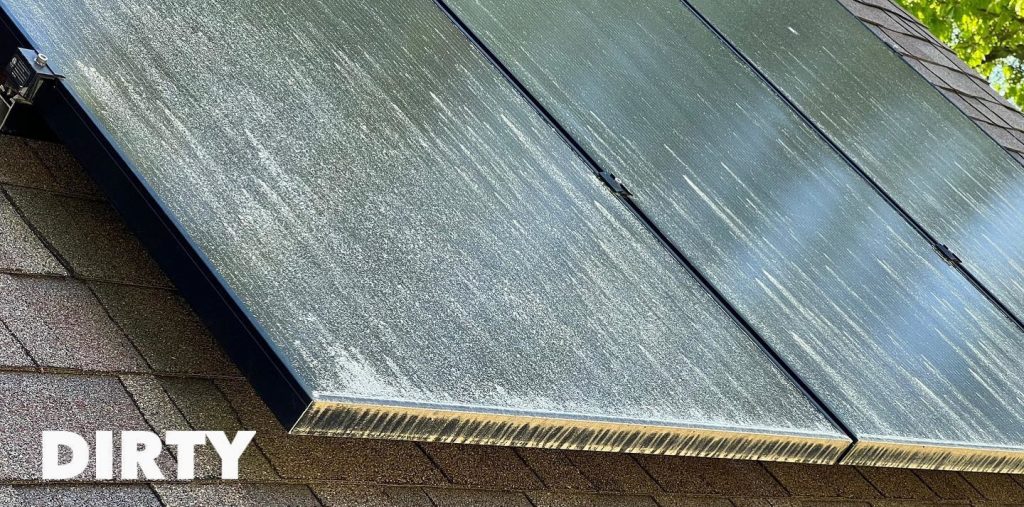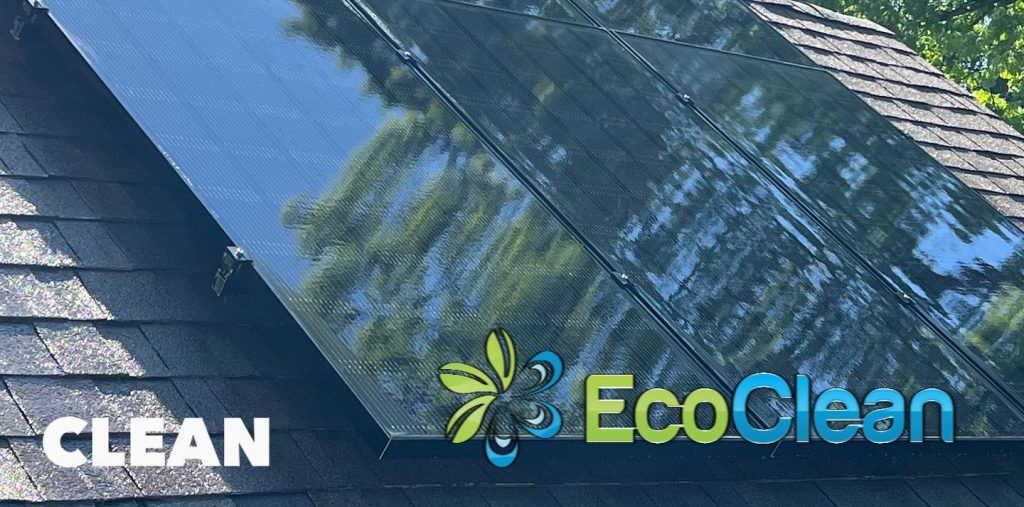 Why Clean Your Solar Panels?
Solar panels collect light from the sun and convert it into energy. Anything that may limit or block the sun's rays from reaching the conductors on your panels will limit the amount of power produced. Since you have quite an investment in your array, you need to operate at the highest efficiency possible. Regularly removing dust, dirt, and grime will help your return on investment up to 25%. However, failing to clean the PV panels can result in permanent damage over time. Our solar panel cleaning service features:
Extremely clean using ultra pure H2O
Our solar panel cleaning process uses highly purified water and specially designed cleaning brushes. No chemicals are used. Using chemicals and detergents leaves a sticky film that attracts dirt and dust. Seals, glass, and photovoltaic systems can be damaged by the use of chemicals. Our ultra pure water cleans gently yet thoroughly and leaves behind no film. Using our system to clean your solar panels means high efficiency and cleaner panels for a longer amount of time.
Earth Friendly Cleaning
Our system uses zero chemicals or detergents. Not only is this the safest method for your panels, it's also great for mother nature. The benefit to a clean array is higher energy output from your solar panel array – which is another win for the environment. We even harvest large amounts of rain water when possible.
We Clean them Safely
Solar panels are made largely out of glass. Our system uses light weight brushes and extremely light weight poles made out of carbon fiber. This greatly reduces any pressure that is applied directly to the glass. Our process is just as safe as a heavy rain shower, if not safer. Never allow anyone to use something that may fall onto your solar panel, or for anyone to use a pressure washer. As a further protection, we slightly raise the temperature of our pure water to more closely match the temperature of the glass. This simple step removes the chances of glass breaking due to temperature stress shock.
Where do we clean solar panels?
 Solar panel cleaning is a niche market. Our service area for this particular kind of cleaning includes Atlanta, Greenville, Charlotte, Columbia, Charleston and the surrounding areas. If you live in another part of the country, we understand it may be difficult to find a qualified contractor to take care of your investment. If you're located outside of our service market and we can not help you find a suitable contractor to clean your solar panel system we may be able to travel to your site ourselves.
Greenville's
most trusted

exterior cleaning service.