Roof Cleaning in
Simponsville, SC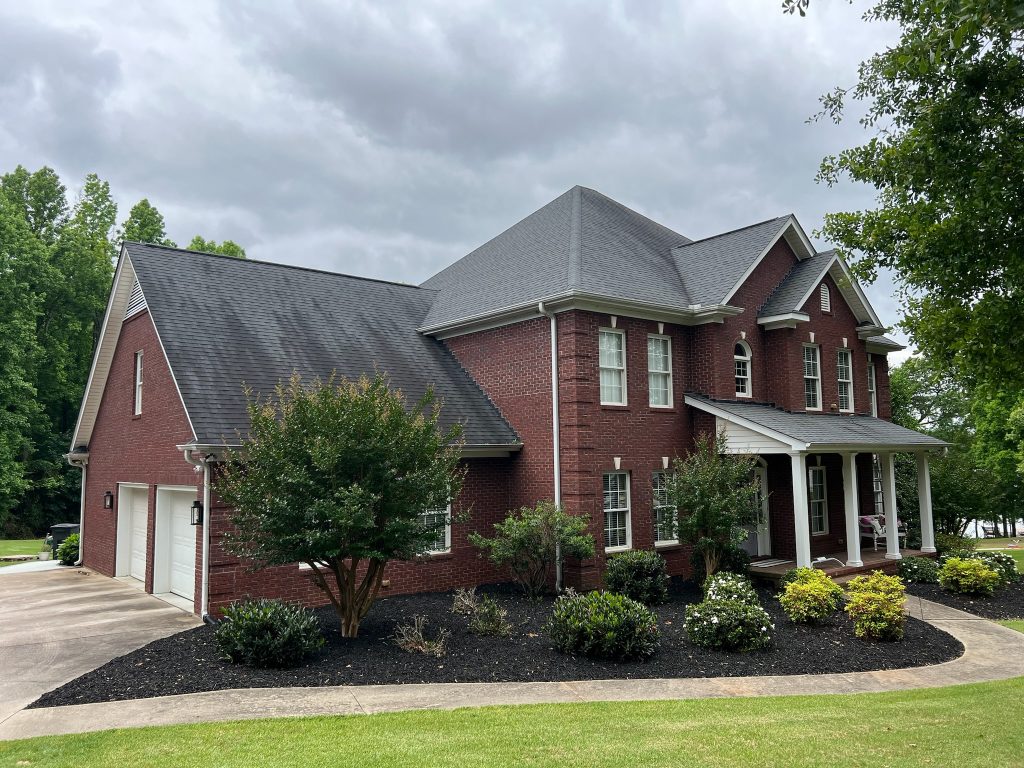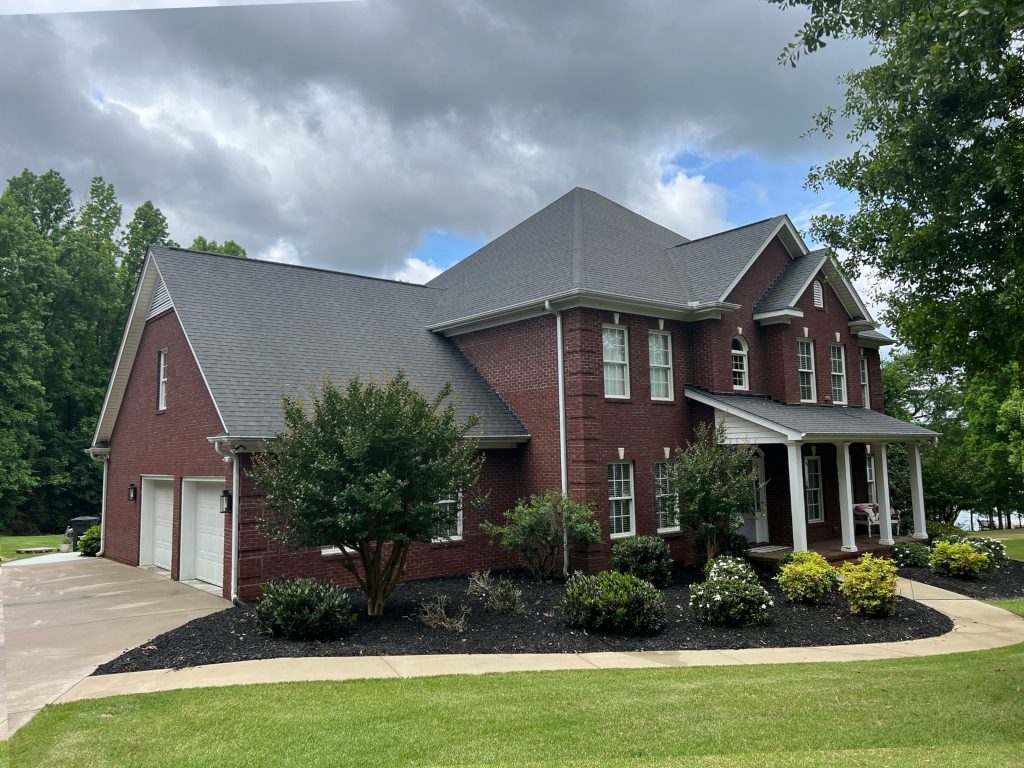 Roof Cleaning in Simponsville, SC
Here's a great example of a roof cleaning in Simpsonville, South Carolina. We use a no pressure system to remove the ugly streaks caused by a certain form of algae on shingle roofs. This no pressure method is the only approved method by the manufactures for cleaning roofs, therefor, it's the only method that will not void your warranty. We apply a special algaecide that instantly kills the algae and prevents it's return. We coat the entire roof with this algaecide from the gutter line up to the peak. This ensures that we kill all the algae spores on the roof to prevent their return.
Roof cleaning not only adds instant curb appeal to your home, it actually adds years of useful life back to your roof. This algae is eating the limestone grit that's present on your roof. Once that grit is gone, your roof needs to be replaced rather quickly. If your roof has algae resistant shingles but has developed these stains we'll work with the manufacturer to clean your roof under their warranty.
Greenville's
most trusted

exterior cleaning service.