Brick Cleaning in
Anderson, SC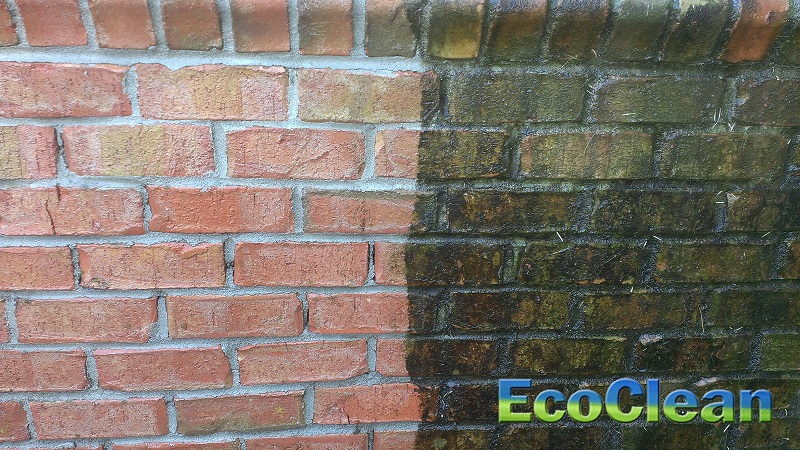 Cleaning a Brick House in Anderson, South Carolina
Brick houses need cleaning too! This is a picture we took while cleaning a brick porch area on a home in Anderson, South Carolina. This area had years worth of algae and grime buildup. This robbed the home of its curb appeal and could even cause health problems for people with respiratory issues.
EcoClean's SoftWash system easily removed the algae, mold, and other pollutants from the brick house in Anderson with ease. After applying a cleaning detergent EcoClean rinsed the grime away with a gentle spray of water – safe enough to be sprayed on our hands! As you can see, this left the brick spotless and caused no damage.
If your home is made of brick, vinyl siding, hardiplank siding, stucco, dryvit, or any other building material, we can safely clean it using our SoftWash system and give you the same high quality results as you see above. You can call/text us or use our free "Instant Estimate" tool for a written estimate right away.
Greenville's
most trusted

exterior cleaning service.