Dumpster Pad Cleaning
Greenville, SC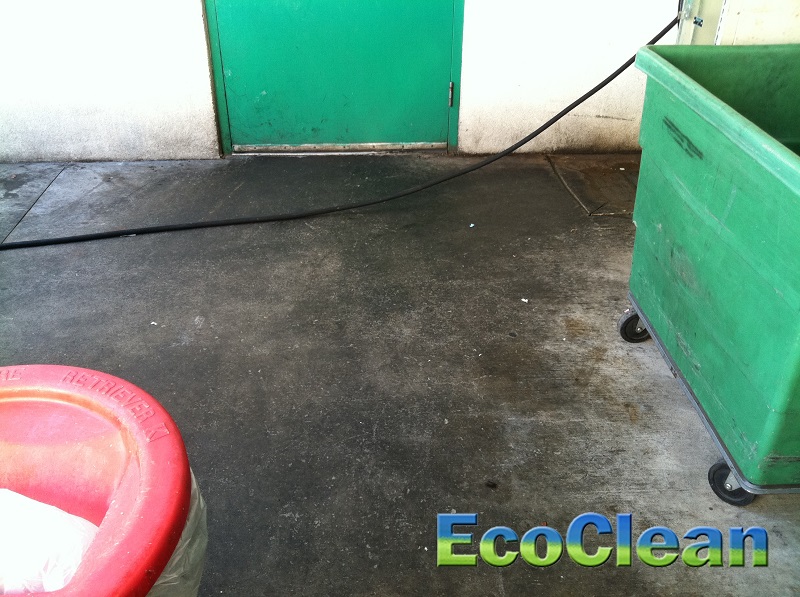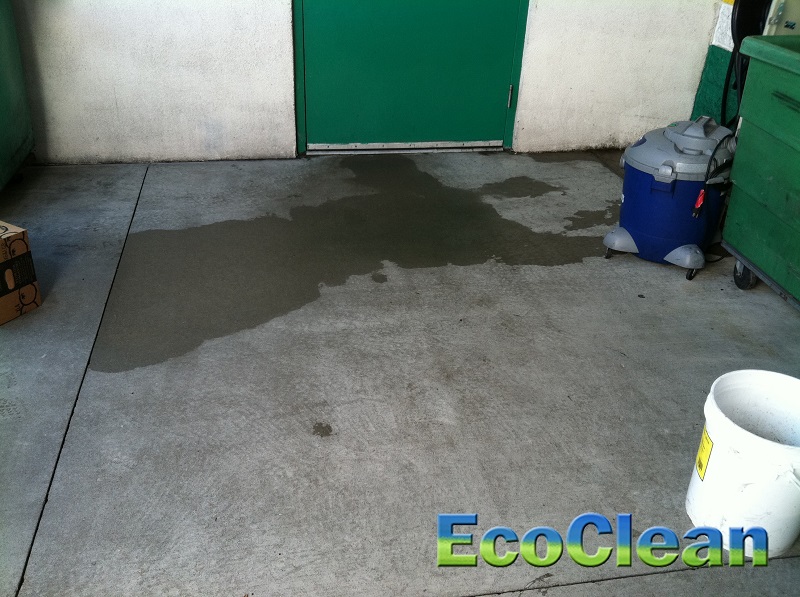 Dumpster Pad Cleaning in Greenville, South Carolina
The pictures show a restaurant dumpster pad in Greenville that EcoClean cleaned. Dumpster pad cleaning is important, not only for the obvious reasons of just looking much more attractive, but it's also recommended to keep the dumpster area clean for health and safety reasons as well. If your dumpster pad is not on a regular cleaning schedule it will develop a malodor, pose a slip hazard, and can even harbor an infestation of insects and rodents. On the bright side, EcoClean has developed a method to properly clean your dumpster pad.
Proper Equipment for Dumpster Pad Cleaning
EcoClean uses machines that super heat our wash water to over 250 degrees. It's then pressurized into a hot steam and pumped out at a volume of over 8 gallons per minute and high enough pressure to effectively clean the dumpster pad surface completely. In addition EcoClean uses surface cleaners that keep the spraying nozzle at a consistent height from the concrete. This equipment looks like a floor buffer that spins the nozzles and the results are amazing.
Dumpster Pad Cleaning Agents
EcoClean has developed the right blend of cleaning agents and emulsifiers to help break down the various contaminates found around dumpster pad and trash compactor areas. Our special blend helps break down even the most stubborn fatty oils, grease, animal byproducts, hydraulic fluid from garbage trucks, and virtually every other contaminate. In addition to thoroughly cleaning the dumpster pad, our solution completely sanitizes the area as well. This added step of sanitizing the dumpster pad greatly helps to minimize if not totally remove any malodors that may exist. As you can see from the pictures above and the other pictures here on this side, having the right cleaning agents along with professional equipment yields amazing results.
Greenville's
most trusted

exterior cleaning service.