Greenville, SC
Window Washing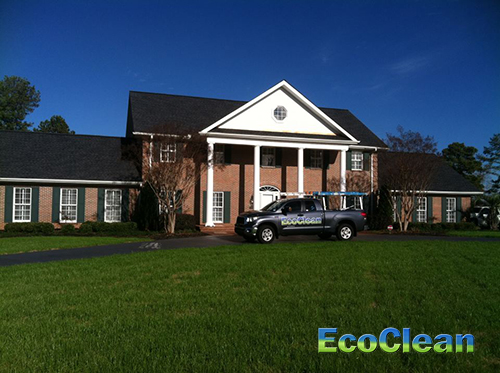 Greenville, SC Window Washing
Here's the house of a residential window cleaning client near Greenville, SC. Window cleaning not only makes your entire house look great, it is also a necessary maintenance of your windows. Just like if you never washed your car it would soon damage the paint, if your windows are left uncleaned for years, they too can be damaged beyond repair. A regular window washing will help remove dirt, pollen, dust, and other contaminates. Over-spray from irrigation systems and run off from building materials such as bricks and stucco can leave hard water stains on the glass. We have the products to safely remove those stains and restore your glass to being crystal clear.
If you live in the Greenville area, or any other part of the Upstate, let us take care of your windows. You can get an instant estimate by clicking below.
Greenville's
most trusted

exterior cleaning service.