Greenville
Pressure Washing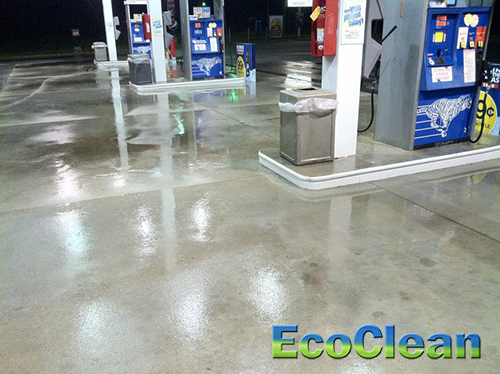 Here's a recent picture of a gas station we cleaned in Greenville, SC. We removed all the dirt and grime including years worth of oil stains and chewing gum from the concrete. A concrete cleaning job like this requires hot water, quality cleaning detergents, and surface cleaners to help emulsify the contaminates on the cement.
Clean concrete at a gas station is very important. It improves the image of the gas station, making it more welcoming and inviting. More importantly, though, it's safer. Oil, transmission fluid, gasoline, and diesel all make for a very slippery surface, especially when wet. Having these contaminates cleaned from the surface helps to remove slipping liability for the property owner.
Greenville's
most trusted

exterior cleaning service.